Discover more from Podup
We curate the best insights from the world's leading podcasts, saving you 10 hours a week. Only 3-minute reads. Sent 2 times a week.
Over 2,000 subscribers
🎲 Hiring degenerates and weirdos
Podup | Best 3 Business Podcasts of the Week 
🥉🥈🥇
GM, this is Podup #18. Discover the best 3 business podcasts of the week (save 3 hours 17 mins listening in the process).
What you need to know
❤️ Focus on your fanatical early users


✋ Why Slack vetoed a block feature


🎲 Hiring degenerates and weirdos

+ 2 BONUS frameworks
🆓 Asking candidates to complete free assessments

💵 Trillion dollar Venn diagram of success

Why Love > Like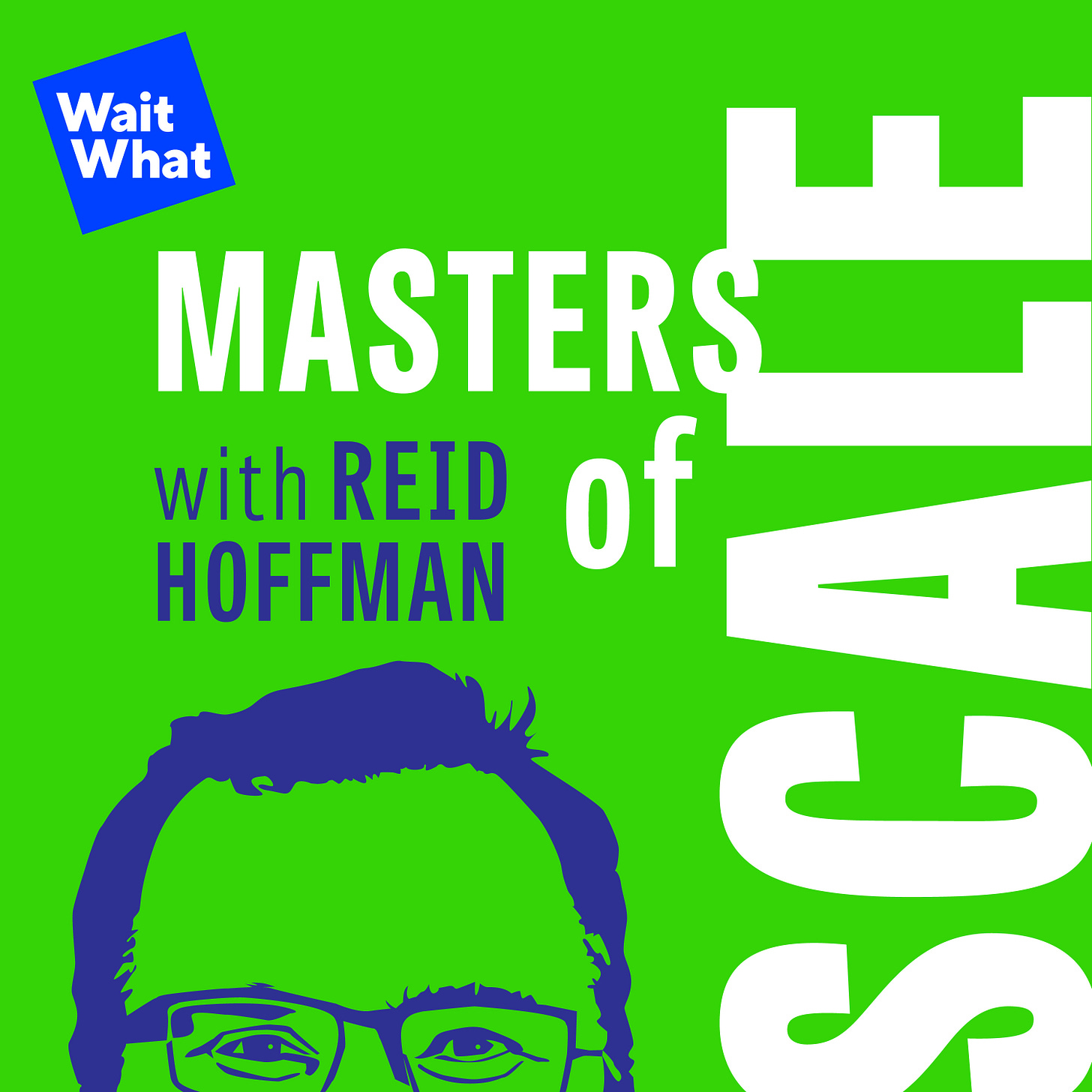 Discover and Upvote New Podcast Episodes
Love this episode? You can help Reid Hoffman win Podup's Best Episode Award 2022. Create an account in 30 seconds and upvote this episode of Masters of Scale.
🥉 Third place (4 min read vs 47 mins listening)
Few people are on the same trajectory as Elon Musk. Sam Altman is one of them. He's CEO of OpenAI, the company behind GPT-3 and DALL-E 2, and the former president of Y Combinator. He's also an angel investor in Airbnb, Stripe, Reddit, Pinterest, Asana and a boatload more. All by the age of 37.
Think about what Sam can do with another 14 years under his belt. AI is progressing at lightening speed. Just look at the very real commercial applications of GPT-3 and how incredible DALL-E 2 is. Now the scene is set, you can enjoy the insights Sam shared on Masters of Scale.
What they say
Sam's mantra on love
If you look at the companies that have gone on to become super important and shape the world in a big way, they tend to have fanatical early users.


If you think about how you first came across Facebook or Google, it's very likely because a friend told you how great it was.


One of the things that was obvious when people got iPhones was that people who had them used them every day and loved them.


It became their most precious item. I remember shortly after the iPhone came out, I was in a developing world country that was really quite poor. People had nothing except they all had a smartphone.


Once they had one, you read these statistics like 'Would you rather give up your smartphone or X.' It doesn't really matter what X is. They're going to keep their smartphone.


I think you could've predicted with a lot of certainty that this was going to be a large market.

Sam Altman
How this applies to you
This is a rather extreme case of attachment to a product. The odds that you'll create a product that is so addictive your fans will give up all their other worldly possessions for it are pretty much slim to none.


The extremity of that thought experiment is clarifying. You want to make your product as indispensable as humanly possible. That's your primary objective.


Before you sure your business plan, or your PR campaign, or any other steps along the road to world domination, your first step must be make yourself indispensable. Focus on love not likes. Sam can't stress this enough.

Reid Hoffman
Word of mouth wins
Startups once they get big enough can only grow by word of mouth. All of the growth hacking eventually stops working.


If you're going to keep growing exponentially, it's probably because people tell you you've got to use this product.

Sam Altman
What I say
Why it matters: Don't push water uphill. When you launch a proof of concept, you know very quickly whether or not you have a hit. If your early users relentlessly give you feedback on how to improve and are invested in the evolution of your product, you know you're on to something.
My tip? Launch quickly, kill quicker. Kill doesn't always mean completely stop what you're doing. It's ok to pivot based on the insights from your early customers. But, the worst thing you can do is keep something alive that is destined to fail.
Between the lines: Podup is still in its MVP state. I'm learning from users how to make new podcast and episode discovery even easier. I'm learning from readers how to make this newsletter even more valuable. With that said, a reader called Chris suggested the following:
"Since you already have the detailed write ups after the link, why not focus the email on the "Why it matters" section and put the summary nugget only (3 in total) with buttons? Would make this email much more digestible"
My ask to you - do you agree? Do you read the whole newsletter or just scroll to the Why it matters section? Your feedback will tell me if I should make this change or not.
Reply right now so you don't forget. You can continue reading after (:
P.S. thanks again Chris for feedback!

Build for your customers
Discover and Upvote New Podcast Episodes
Love this episode? You can help Lenny Rachitsky win Podup's Best Episode Award 2022. Create an account in 30 seconds and upvote this episode of Lenny's Podcast: Product | Growth...
🥈 Second place (6 min read vs 59 mins listening)
Founder ➡️ Investor ➡️ Head of Product at Slack ➡️ Founder again. In a world where the end game for entrepreneurs is to hang up their boots and retire as a startup investor, it's great to see Merci Grace keep scratching her itch by building incredible software products, time after time. She sits down with Lenny to talk about having a clear vision, optimizing customer onboarding, and setting projects for potential hires.
What they say
Stay true to your vision

One of the best things that the founding team at Slack did was to give those of us that followed them the understanding that this is a tool for work. That made thousands of small decisions instant and obvious.


There was this internal campaign from people saying 'We absolutely should allow people to block each other on Slack. There are all these use cases for it.'


[I said] blocking is a tool. If someone is harassing you and you want to block them in the moment, it would make you feel better and a little more safe. But businesses have a HR function [for this].


Blocking isn't always used by people to protect themselves. It could be used by people who don't like you at work to exclude you from important meetings or discussions.

Merci Grace
Optimize your user onboarding
You have to understand that people have limited attention and no one cares about your product the way you do. If you don't feel like you're dumbing [your onboarding] down or over simplifying it, it's probably too complex.


The thing people don't do enough of is stay in touch with the real human experience of onboarding.


If you work at a company with a high volume of signups everyday, it's easy to look at the conversion number and the anonymised pile of people winding their way through your made up benchmarks for them.


It's messier and way more awkward to have to talk to human beings but it's absolutely necessary. You want to hear their tone of voice. You want to see the expression on their face.


Once a month, ideally, you should have some form of schedule for yourself [where you talk to customers].


If you're at a large company and you have a user researcher to recruit people for you, that's great.


If not, just go find people who either fit the demographic for your user or are a user and have them sign up for an account and walk you through it. It's embarrassing but very educational.
Merci Grace
What I say
Why it matters: These insights go hand in hand. First, you have to have a North Star. It has to be crystal clear who your customer is and how you deliver value. Every decision should be made with your North Star in mind. Doing this consistently is much harder the larger your company gets. You have to evangelise your vision and purpose and trust everyone to adopt this as gospel.
Second, the challenge of providing an excellent onboarding experience compounds as you scale your team. As a solopreneur, you're sales, product, customer service, and everything else wrapped into one. As you hire more people, you talk to customers less. You work on product less. Before you know it, customer onboarding is managed by someone who sees it as a task at the bottom of their to do list. Insights get missed and customers get neglected.
TL;DR - for startups less than 10 people, there's no excuse for for not having a shit hot customer onboarding and compelling reason for being. If you can't get it right now, you're destined to fail because it's much, much harder to keep everyone pointed in the same direction and remaining customer centric as you scale.
Between the lines: Merci, Merci. She's helped me prioritise onboarding for Podup. Right now, you're redirected to this page after signing up. I realise there's so much more that can be done to accelerate activation.
If you're enjoying this newsletter and can spare 10 minutes, I'd love to have a call with you next week to help improve the onboarding experience.
If you can help, please reply to this email with your availability. Thanks in advance!
BONUS framework
Always set candidates assessments
I always ask people to do work. But in the last 5 or 6 years people are really pushing back on doing what they unfairly characterise as free work for a company.


If you don't want to even do 3 hours of free work for a company, you probably don't want to work at that company.


If you need to be paid for every second of effort that you're putting in, you probably shouldn't be near a startup because I hate to break it to you, the startup that you're at might not be successful. You might have done all of this for quote on quote nothing.


I use [assessments] as a way to see into how someone thinks, the quality of the solutions that they bring, and how they communicate. There's just so much bundled up by giving someone an actual problem.


Ideally they can pick, not one that's assigned to them. Here's three different problems. You learn a lot about someone from the choice that they make.


People who really kicked ass on this went on to be very successful and become leaders at Slack.

Merci Grace
This was a refreshing read. Merci echos my thoughts and actions exactly. Traditional interviews are stupid. You cannot make an informed decision that person X has the suitable skills, drive and values to excel at your company based on a Zoom call.
You need to try before you buy. Whether that's a 3 hour assessment or a longer paid project, it's vital that you break through the smiling façade and really understand how they think and what it's like working with someone.
Unique hiring philosophies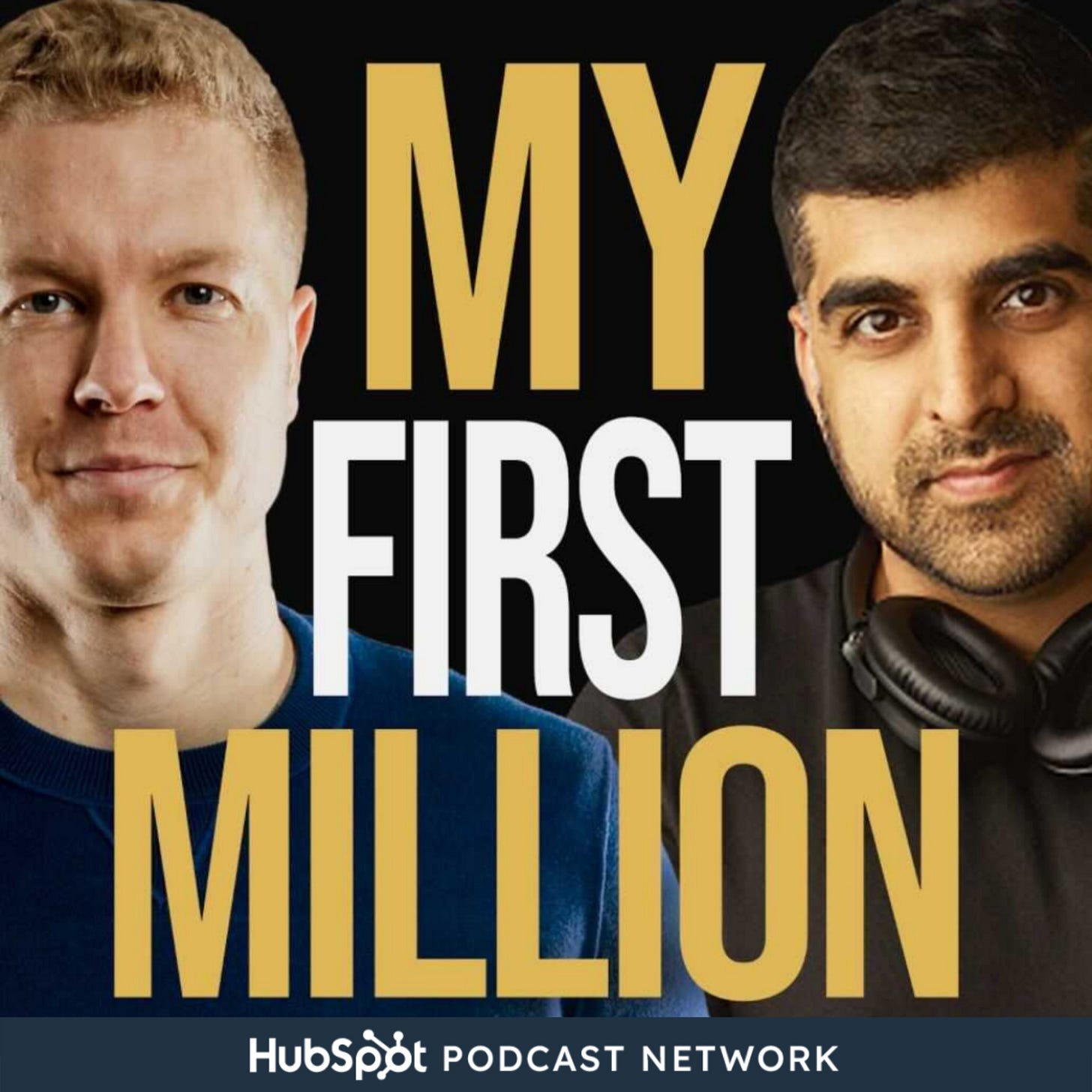 Discover and Upvote New Podcast Episodes
Love this episode? You can help Sam Parr, Shaan Puri win Podup's Best Episode Award 2022. Create an account in 30 seconds and upvote this episode of My First Million.
🥇 First place (6 min read vs 1 hour 31 min listening)
Hiring makes or breaks companies. Your ability to recruit top talent directly impacts your ability to build new products and serve your customers. Dharmesh is co-founder and CTO of HubSpot, the Goliath in marketing SaaS. He, Sam and Shaan all share what they look for in early stage candidates.
What they say
Dharmesh hires 'high wattage' people
Our early policy [at HubSpot] was to hire smart people that got shit done. We want people who have what we call high wattage. They were measurably smart but they have this predilection to action. If they found a problem, they can't help but try to solve it.


We made a deliberate decision not to hire what we call press release hires. This is when you hire someone and you feel compelled to issue a press release to say 'HubSpot just hired the VP of Sales from such and such company and has a 30 year background in X.'


If we felt like we ever hired someone that was worthy of a press release, we did it wrong. That's not the kind of person we were looking for because they may have done amazing things at Google, Microsoft, Facebook, etc, but a startup is such a different context.


You're paying for these specialised set of skills that may or not be relevant. We're bigger on identifying diamonds in the rough. You know they're going to be big. You're buying their stock early.

Dharmesh Shah
Sam hires weirdos
We've discovered some cool people. I always look for a couple of things. The first thing is from Paul Graham. He goes 'I look to hire animals.' People who you're a little bit afraid of and are freaks because they work a lot.


I also look for people who are weird. I want weird people who have fairly extreme opinions even if I totally disagree. I like when someone's well researched. I love eccentric people.


At The Hustle, we did a really good job of accepting weirdos and letting them be odd and embraced it. We used to say 'Let your freak flag fly.'
Sam Parr
Shaan hires degenerates
At Bebo we used to say we hired degenerates. It's intentionally a word that's usually negative. Me and Furqan noticed this in each other.


We've gone through these phrases in our lives where we got really obsessed with something that didn't have a clear payoff. It wasn't the popular thing to be obsessed with. It wasn't grades and school.


Furqan got really into this video game and became a top 100 ranked player. On the one had he knew it was a waste of time but he became the best at it and wanted to win so badly. He wanted to get to the next level and keep going. I'd done the same thing with poker.


Do you go through these periods of 3 years of deep obsession around some competitive thing? When you do, do you try to study the game and figure out the loop holes and rules of the game?


Our game is now startups. We would try to find people who had some evidence of degeneracy. All we need to do is point this guy's degeneracy in the right direction and then we'll win.
Shaan Puri
What I say
Why it matters: Labels matter. High wattage people, weirdos, degenerates. They're all distinct and clearly represent the type of people Dharmesh, Sam and Shaan were looking to hire.
A clear label and description of your ideal candidate helps you to stay true to the values you're hiring for. A distinct label helps other people to consistently apply your hiring framework even if you're not involved in the interview process.
Between the lines: I've always hired a profile but never put a label on it or documented it clearly. There's a first time for everything. Here's my ideal candidate:
Ironman Triathletes
You've got to be mentally fit to do an Ironman. You're talking a 2.4 mile swim, 112 mile cycle and a marathon to finish off. You push through pain. You're focussed on results. You train fucking hard. The same way triathletes obsess over their diet, hydration, and footwear, the best hires myopically focus on the most important levers to pull. They deal with change well and have a positive mindset, even when times are tough.
BONUS framework
The trillion dollar Venn diagram of success
There's one thing I need to say on this particular episode otherwise it will keep me up at night. I have a handful of frameworks for the way I think about the world. [Here's one of them].


Imagine I'm on a whiteboard. The whiteboard represents everyone on the planet. You draw a circle with one of your skills. In Shaan's case, let's say we put copywriting as one of the skills he's in the top 1%.


Let's say we draw another circle. We'll call it crypto. Knowledge of how crypto works. That's a rarer skill. It's a smaller circle.

If you intersect those two people and turn it into a Venn diagram the number of people that know copywriting really well and also know crypto really well is 100 times smaller than either of those circles combined.


You draw those circles of your skills. I'm now not one in a million, I'm one in a billion. If you can convert that into some form of monetizable business that's when magic happens.


What're your skills? How rare is that intersection, whether it's two circles or three circles? How much does it reinforce the skills you already have? How much value will that intersection create?


My advice is as you're picking skills to acquire, acquire skills that are both rare but also reinforce things you're already exceptional at. That's what drives the overall value.
Dharmesh Shah
It's never too late to learn a new skill. Be strategic and focus on developing rare skills that reinforce your existing strengths. I'm a big proponent of doubling down on your strengths rather than improving your weaknesses. Sure, there are some weaknesses that need to meet a certain baseline. But anything above this is diminishing returns. Jakob Greenfeld puts it best:
Leaning into your strengths is smarter than working on your weaknesses since the internet economy does not reward mediocrity.

Note, these quotes were pulled at different points of the episode. Some sentences were left out to make the narrative clearer and more concise. Podup is not associated or affiliated with any podcast (unless otherwise stated). All roundups are independently written and do not imply any sponsorship or endorsement by the podcast. 
---